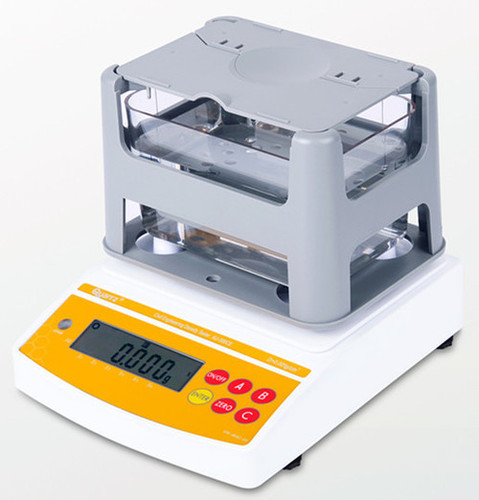 Furniture & Wood Density Meter
Price And Quantity
Product Specifications
Product Description
2 Years Warranty!!!
2015 NEW!!!

Wood Density Meter Factory , Best Selling Density Meter Supplier
Application:wood,construction,engineering,furniture,researching laboratory.

Standards:GB/T1933-2009,ASTM,JIS,ISOstandards.
W% air-dry density,10% standard air-dry density,whole-dry density,basic density can be measured for wood.
Measurement resolution:
AU-120CE,AU-200CE density resolution:0.0001g/cm3
AU-300CE,AU-600CE,AU-900CE,AU-1200CE density resolution:0.001g/cm3
Functions and Features:
1. Air-dry density,whole-dry density,basic density for wood can be measured directly.
2. Padauk,pine,nanmu,masson pine,cinnamomum camphora.,etc similar wood can be measured quickly.
3. Function of boil saturation method,vacuum saturation method,surface sealing wax method.
4. High weight precision,makes the testing result more accuracy and reliability.
5. Any shape can be measured instantly,suitable for quick measurement situation.such as site and laboratory.
6. Adopt completed injection moulding transparent PC water tank(length 15.3cm x width 10.7cm x 9.3cm),which can resist wear,fall off,and corrosion.
7. Adopt precision aluminum alloy completed testing board.
8. Equiped special windproof dustproof cover,which makes the structure more convenient and durable.
9. Including RS - 232C communication interface.it is convenient to connect PC with printer.DE-40 can be chose to print measuring data.
10. Gross weight/Size:4.5kg/length 42.5cm x width 17.5cm x height 32.5cm
Standard Accessories:
(1)host(2)water tank(3)testing board(4)tweezers(5)thermometers(6)weight(7)windproof dustproof cover(8)power transformer(9)one set of measuring floating components
Measuring Procedure:
(1)place sample on testing board to measure weight in air,press ENTER key to memory.
(2)after treated by saturated water,place sample on testing board to measure weight in air,press ENTER key to memory.
(3)place sample into water to measure weight,press ENTER key to memory,density value will be displayed.
Trade Information
300 sets Per Month

3 Days
Contact Us
Floor 8th, HengMei Building, No 81, GuanTai Road, Nancheng District, Dongguan, Guangdong, 523071, China
Phone :86-769-22403424