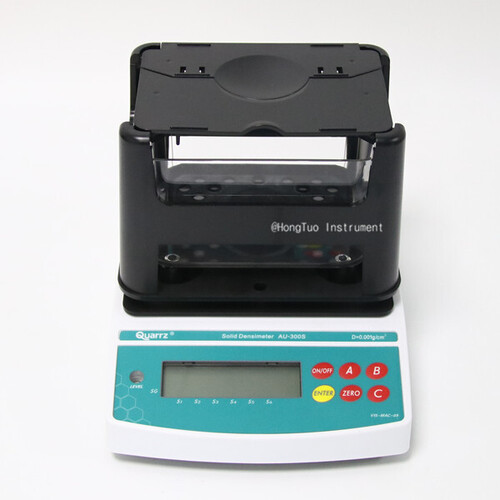 Portable Digital Density Meter
Price And Quantity
Product Specifications
Product Description
Portable Digital Density Meter
Application: Rubber,plastic,tire,shoe materials,wire and cable,electrical apparatus,packing materials,sports goods,sports equipment,glass,hard alloy,metal,powder metallurgy,magnetic materials,fireproof materials,mineral and stone,new materials laboratory.,etc.
Standards: In accordance with ASTM D792,ASTM D297,GB/T1033,GB/T2951,GB/T3850,GB/T533,HG4-1468,JIS K6268,ISO 2781,ISO 1183,GB/T9867,DIN-53516,ISO-4649,GB/T168,GB/T1689.,etc.
These series instrument is the dramatic updating and upgrading products.Compared with other competing products,it has been made much progress on reliability;Eliminated the problem:machine crash,button failure,suspension wire bend,the easy touch between nacelle and container,fragile slot;Improved measurement resolution,simplified operation procedure,and upgraded application function for software.which makes these machine very popular among lots of customers.
Features:
(1)Solid samples with any shape can be measured.such as granule,thin film,floating,foaming,powder.,etc.
(2)No cap design,more better easy operation.
(3)Excellent weight precision.
(4)Function of 10 group data storage.and automatical measuring value of average,maximum,and minimum.
(5)Measuring volume,percentage of volume.
(6)Either density is less than one or more than one can be measured.
(7)Function of automatic zero tracking,buzzer warning,and overload warning.
(8)Function of actual water temperature compensation.would adapt to the changing testing environment
(9)Either water or other liquid could be as medium.
(10)Adopt completed injection moulding high capacity transparent PC sink.(length15.3cmXwidth10.7cmXheight9.3cm)
(11)Adopt completed injection moulding windproof dustproof cover;Convenient configuration;Better durability.
(12)Density of liquid can be measured by choosing liquid measurement accessories.
(13) Including RS-232 interface;It's convenient to connect PC and printer;AU-40 could be available to print result.
(14) Gross weight/size:4.5kg/length42.5cm X width17.5cm X height32.5cm
(15)Power supply:Europe standard AC100V-240V;50HZ/60HZ

Measurement resolution:
(1)The density resolution for AU-300S,AU-600S,AU-900S,AU-1200S:0.001g/cm3
(2)The density resolution for AU-120S,AU-200S:0.0001g/cm3

Measuring Procedure:
(1)Place sample on testing board to measure weight in air;press ENTER key to memory.

(2)Place the sample into water;density value will be displayed(No need to press ENTER key)
Trade Information
shenzhen

300 sets Per Month
3 Days

45*20*36cm standard exporting package
Contact Us
Floor 8th, HengMei Building, No 81, GuanTai Road, Nancheng District, Dongguan, Guangdong, 523071, China
Phone :86-769-22403424