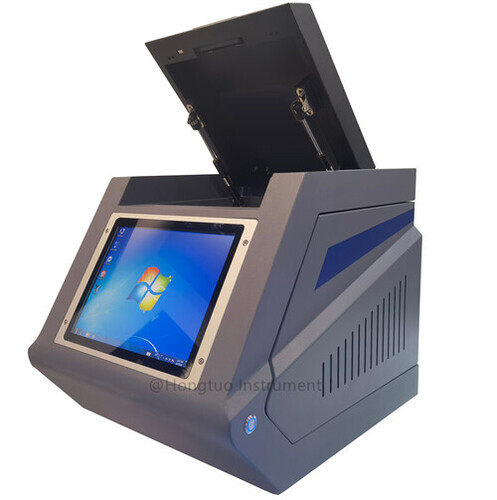 XRF Gold Testing Machine DX-800
Price And Quantity
4999.00 - 6999.00 USD ($)
Product Description
XRF Gold Testing Machine DX-800
Application
pawnbroking,jewelry industry,banking industry,jewelry testing center,mining industry,precious metal recycling,precious metal materials researching laboratory.,etc.
Advantages and Characteristics
(1)Integrated an inbuilt computer with high industrial motherboard and multi- point hand touch, you don't need to prepare other computers, it can bring you super smooth experience feelings
(2)Three core components inside the instrument are all imported, so it determines that the instrument can accurately distinguish different gold samples especially 99.9% gold and 99.99% gold
(3)The instruments possess own unique mode of "one-key test", it is China first and same as Europe's top spectrometers. No matter any unknown metal material, the operators don't need to choose test templates and software intelligently matches the best way to measure and calculate. They are capable of fast, precise and non-destructive metal testing, making them suitable for use by jewelry retailers, jewelry manufacturers, precious metal refineries, pawn shops, government quality inspection departments, banks, laboratories and tertiary institutions
(4)Super long two years free warranty, confidence comes from pure European spectrometer production technology
(5)The instruments have an innovative function that can help customers identify gold-plated samples
(6)The users can see sample test position accurately by camera and cabin lighting system, and it can improve the testing confidence of users
(7)Equipped with a variety of optical collimator, breakthrough solved test problems of tiny metal samples (such as spun gold and gold thread samples)
(8)We can download and upload test data from network, and it is easy to view and share test results
(9)Temperature drift rate of all the parts inside instrument is controlled within one over one million, ensuring the strong stability and high precision of instrument. Testing results can show 4 digits after the decimal point, beyond all domestic spectral type precious metals analyzer
(10)Ultrahigh resolution, Super clear camera, Super convenient operation, Super fast detection speed,Perfect human interface
Specification
Analysis range 1ppm to 99.99%
Accuracy RSD ≤ 0.1%
Sample form Solid, powder, liquid
Tube voltage 5KV ~ 50KV
High Voltage Power Supply 0 ~ 50KV Spellman (USA)
Camera HD camera
Filters Choose a variety of customized sections
Detector type The detector is proportional counter tube
Multichannel analyzer KEY-DMCP
Sample chamber size 310 * 280 * 60 (mm)
Test time 10sec ~ 100sec
Elements of interest Noble metal Au, Ir, Ag, Pt, Pd, Ru, Rh, Os, etc.
Basic metals W, Cr, Mn, Fe, Co, Ni, Cu, Zn, Cd, Sn, Pb, etc. (Na ~ U)
Analysis software KEY-FP qualitative and quantitative analysis software
External dimensions 380 * 372 * 362 (mm)
Weight 30Kg
Trade Information
shenzhen

300 sets Per Month
Contact Us
Floor 8th, HengMei Building, No 81, GuanTai Road, Nancheng District, Dongguan, Guangdong, 523071, China
Phone :86-769-22403424