Electric Brinell Rockwell Vickers Universal Hardness Testing Machine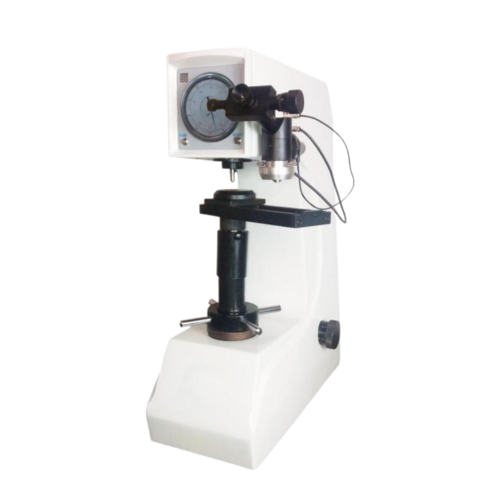 Electric Brinell Rockwell Vickers Universal Hardness Testing Machine
Price And Quantity
Set/Sets

1339.00 - 3399.00 USD ($)
Product Description
Electric Brinell Rockwell Vickers Universal Hardness Testing Machine
Introduction:
HBRVD-187.5 electric brinell rockwell vickers hardness tester has novel appearance, complete functions, convenient operation, clear and intuitive display, and stable performance. It can perform three hardness tests of Brinell, Rockwell and Vickers. It has the characteristics of high test accuracy, simple operation, high sensitivity, convenient use and stable indication.
Features:
1. The body part of the product is formed at one time by the casting process, and has undergone a long-term aging treatment. Compared with the paneling process, the long-term use of the deformation is small, and it can adapt to various harsh environments;
2. Car baking paint, high-grade paint quality, strong scratch resistance, and still bright as new after many years of use;
3. It has three test methods of Brinell, Rockwell and Vickers, and seven test force, which can meet various hardness test requirements;
4. The Rockwell hardness dial can be read directly, and the Brinell and Vickers hardness are measured by the high-definition optical system;
5. The motor controls the loading, unloading and holding process of the test force, which can better reduce the human operation error;
6. Lever force, frictionless spindle, high test force accuracy;
Scope of application:
1. Determination of Brinell, Vickers and Rockwell hardness of ferrous metals, non-ferrous metals and hard alloys;
2. Brinell hardness of castings, annealed steel, normalized steel, non-ferrous metals and soft alloys;
3. Rockwell hardness of heat treatment materials such as quenching and tempering;
4. Vickers hardness of nitriding layer, ceramics, thin plate, metal sheet, electroplating layer and tiny parts.
Trade Information
7 Days

Standard export wooden package