MFR Melt Flow Index Tester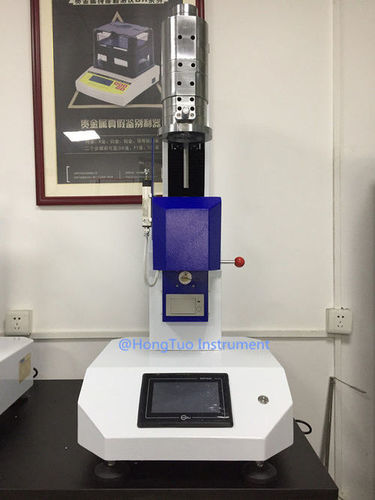 MFR Melt Flow Index Tester
Price And Quantity
2689.00 - 6599.00 USD ($)
Product Description
MFR Melt Flow Indexer Comply with ASTM D1238 and ISO 1133 , Melt Flow Index Testing Equipment For Plastic
The melt flow rate meter is a special instrument for determining the melt flow rate of a thermoplastic under certain conditions. It refers to a molten material extruded from a die of a specified length and diameter under a certain temperature and load. Mass flow rate MFR or melt volume flow rate MVR, which can distinguish the viscous flow characteristics of thermoplastics in molten state; it is of great significance for the quality assurance of thermoplastics and chemical fiber raw materials, products, etc., especially in quality. Inspection and warehousing testing.
This series of melt indexer is specially designed for fast and accurate measurement. It has the characteristics of firm structure, easy operation, stable and reliable performance. It uses high-precision PID thermostat technology, high temperature control precision, nitriding of key parts, high strength and hardness. The thermal expansion deformation is small. DH-MI-BP,DH-MI-VP is a regular model, manual loading weight with automatic cutting function; DH-EI-BP,DH-EI-VP is the model with an electric loading weight with automatic cutting function.which means the weights is placed on the weight bracket in advance for electric loading and unloading, reducing manual operation. The DH-AI-VP is a fully automatic model with automatic loading weight and automatic cutting function, which automatically loads and unloads the corresponding weight according to the set mode.to further improve measurement efficiency.
The Main Feature of DH-AI-VP
This model is a fully automatic model. The stepping motor drives the ball screw to rotate to achieve the purpose of automatically controlling the top loading weight to rise or fall.
Multi-stage (3 sections) temperature control mode, 3 sets of platinum resistance sensors, 3 heating sets for independent temperature control, high-precision intelligent PID control, and the temperature rise slope is the temperature rise rate adjustable;
Built-in temperature stability warning alarm, and increase the 240 second material preheating second countdown specified in GB/T3682. After the countdown is finished, a beep sounds, and the preheating time such as American standard ASTM D1238 can also be set;
Built-in test conditions for melt index of plastic materials, which are convenient for customers to use at any time, reduce the cumbersome workload, and store the last test conditions and results;
Using sensitive 7-inch touch screen controller, it can store and print the latest test conditions and data. The test print menu settings include test time (system default), operator, material name, test method, test condition (temperature, weight weight). , cutting time interval), test result data, test results artificially judge OK or NG;
Reserve RS232 interface or USB interface to connect to the computer, which can control the operation of the instrument and save the test data to the computer through the computer;
Support all international test standards and methods, including ISO 1133, ASTM D1238, GB/T3682 and other national standards or international standards organization standards.
Specification:
Model: DH-AI-VP
Weight loading method: Automatic
Testing result: Mass and volume / MFR and MVR
Standard test load: A total of 8 full set of weights
Temperature control range: Room temperature -500 degree
Measuring range: 0.1-100g/10min
Power supply: AC220V / 50HZ or AC110V /60HZ; Choose different power supply voltages
Net weight: 48KG
Gross weight: 63KG
Trade Information
7 Days

Standard exporting wooden package